AFTERNOON TILL DAWN
White Nothe Chalk Faces, Jurassic coast, 25 – 26th March 2019, 150 x 220 cm, Acrylic on Canvas
Military explosions, two helicopters, Nick photographing Peregrines, 1,000,000 flying beetles, crows and one pheasant, blocking the view for the occasional walker, still, warm and one huge gust of wind,
This piece was painted over two days. At the end of the first day I wasn't happy with the piece, throughout the afternoon the bright sun (which was dropping behind me) was 'bleaching' or over-exposing the white-chalk cliffs. The result at sunset was a piece which lacked dynamics. Given that I was painting the view east-wards down the coast I left the canvas pegged to the cliff and returned before dawn. With the sun rising behind the cliffs almost all the tonal values were reversed – the white cliffs were in shadow, the dark sea was flooded with light. I reworked the painting and slowly turned it around into an exciting final piece.
Video of me creating this piece in situ: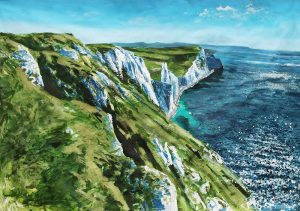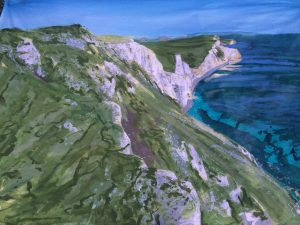 If you would like to buy a limited edition giclee print of this piece please click on this link.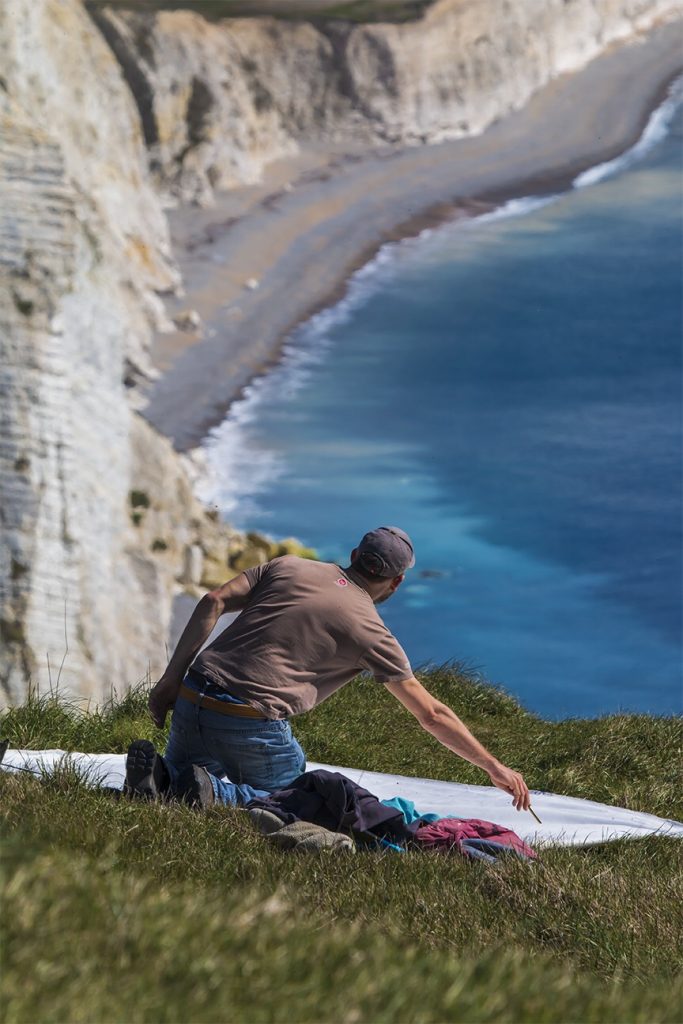 photo credit: Nick Aldridge